Application Performance Management
Application Performance Management (APM) allows users to gain visibility by monitoring, measuring, and managing infrastructure and application services from inside and outside the firewall. This end-to-end, top-down lifecycle is a solution for even the most complex environments. This solution links business services to the underlying IT components to provide information about the impact of failures.
Performance Tests, the most common tests
Business Process Monitor
Proactive monitoring of end-user application performance and availability.
Service-Level Management
Measure, track, and report IT performance to ensure alignment with the business.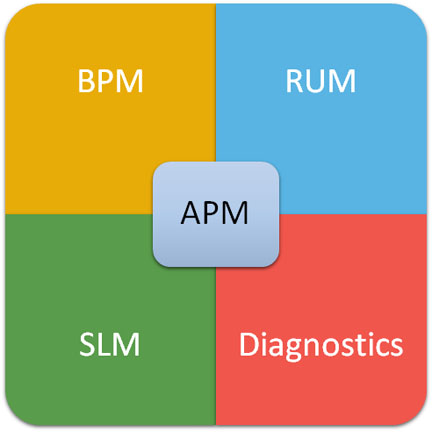 Real-User Monitor
Visibility into real user behavior for quick and targeted problem resolution.
Diagnostics
In-depth and useful application diagnostics for quick problem diagnosis.
What are the challenges of implementing APM?
It can be difficult to instrument an application to monitor application performance, especially across application components, when they may be virtualized or hosted in the cloud, increasing the variability and complexity of the measurements. However, this can be mitigated by creating a strong monitoring strategy.